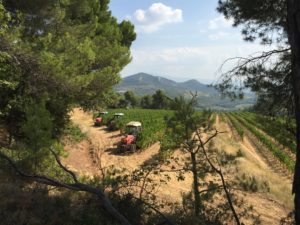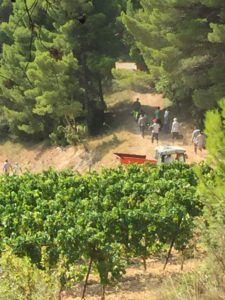 It's here! The 2018 harvest started on 22nd August.
As always, it's the Chardonnay grape (early grape) which has won itself the first clip of the secateurs. Glorious! We have very healthy, very fragrant grapes and harvested at low temperatures to avoid oxidation.
The juice yields are excellent. A very hot and dry summer followed by thunderstorms from 10th August has helped the fruit to mature and grow perfectly! This will continue for the Muscat harvest, a small white grape for dry white wine, and then for the Grenache rosé. A few reds are early (merlot, syrah).
The Muscat with small white grapes (sweet Muscat) will be golden and ready to produce a great vintage. The cycle will be completed by the Grenache, Syrah and Mourvèdre (red Beaumes and Gigondas). All our grapes are currently very healthy and more than satisfactory, unlike the 2017 vintage which was a year very low in quantity (-40%).
The mildew that has grown at an impressive pace in the region has not affected us at all thanks to the micro-climate ever present in Durban.

The 2018 vintage promises, if the skies permit, to be great!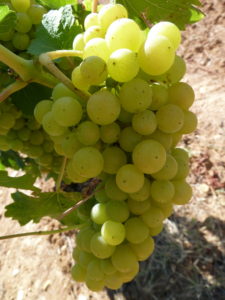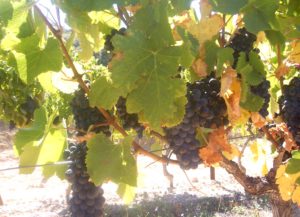 Syrah