News from the Domaine
Today, December 1st, the snow has made its appearance and the Domain is covered with a beautiful light white carpet ! This announces the beginning of winter !! Good bye cicadas and heat, hello cold mistral and cold temperatures, the nature is renewed and every season is a delight at the Domaine !!
Quality & Tradition
Wine: more than a profession … a passion!
Practical information
Hours of opening and welcoming:
Monday to Saturday
09:00 to 12:00 and 14:00 to 18h30
(From 1st March to 31st October)
09:00 to 12:00 and 14:00 to 17h30
(From 1st November to 28th February)
The wine cellar is closed on Sundays and Bank holidays.
As from 14th July to 31st August we are open 7 days a week.
Marylène is here to greet you all year-round.
How to find us
To get to the Domaine de Durban, we advise against using your GPS and suggest you follow the following route (from the village):
– In the town center, take the D21 (Caromb, Malaucène);
– 100m further on, turn left onto Avenue Gambetta D90 direction Lafare;
– continue for 300m then turn left onto Avenue du Portail Neuf;
– turn right onto Chemin de Urban;
– continue 2.5 km through beautiful woods, and voila – Welcome to the Domaine!!
Located in the heart of the Dentelles de Montmirail,
the Domaine de Durban is nestled in a little bit of paradise.
The land is perfect for the Muscat grape.

The Domaine de Durban vineyard extends over 56 hectares.
30 hectares of Beaumes de Venise Red (DPO).
20 hectares of V.D.N. "Muscat de Beaumes de Venise" (DPO).
6 hectares of Gigondas (DPO).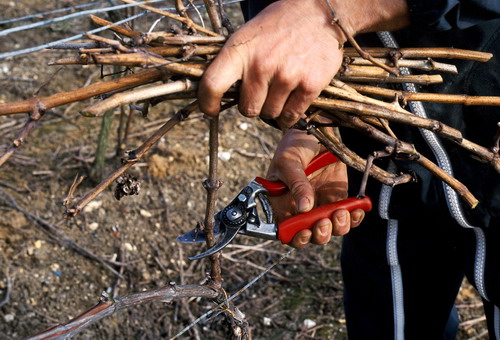 The Leydier family takes care of the maintenance and preparation of the vines all year round in order to ensure a high degree of regularity in their production.
At the Domaine de Durban, the grapes are harvested as in the past: picking is done by hand so as not to damage the grapes; sorting is done straight from the vine, in order to eliminate the grapes damaged or not fully ripened.
The grape thus harvested is de-stemmed and then placed in vats so that it marinates to release it's nectar before being transferred into stainless steel tanks which control the temperature.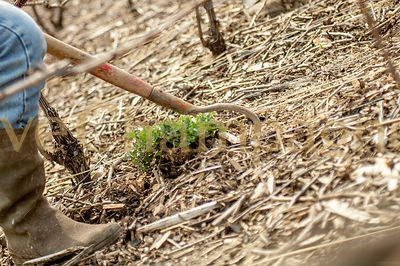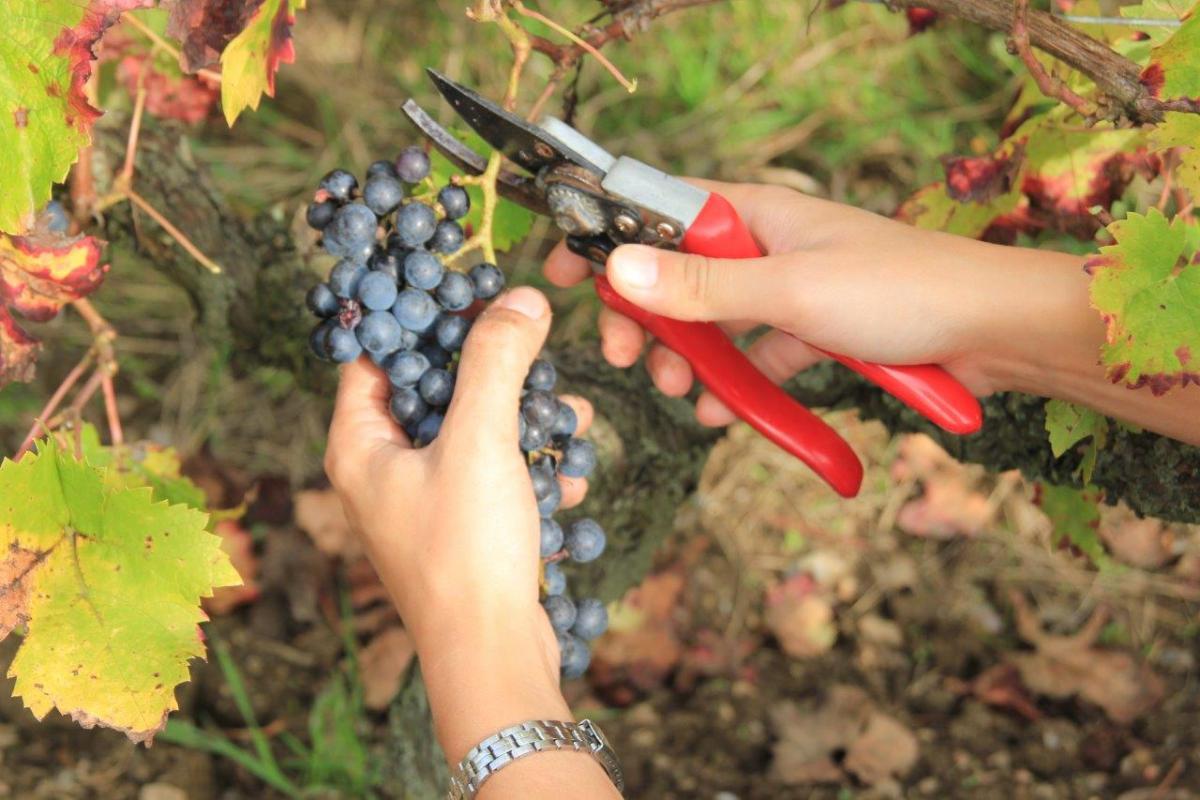 The Domaine de Durban is located on a soil composed of 40% Triassic and 60% clay-limestone, which brings richness and complexity.  The vineyard is perched on a hillside and benefits from a very sunny exposure and together with a micro-climate produces wines of great quality.
The symbiosis of terroir and grape varieties offers ideal conditions for a Muscat of great regularity, fruity white wine, and an exceptional superior red wine now known as Beaumes-de-Venise.
Ripe grapes are picked by hand and gently de-stemmed.  They are then marinate over a long period of time to give the wine its complex aromas, fine tannins and coated.  The total production being:
1000 hectoliters of Beaumes de Venise red (about 130 000 bottles) (DPO)
450 hectoliters of Natural Sweet Wine (about 60,000 bottles)
215 hectoliters of Gigondas (about 27,000 bottles) (DPO)